What are Prescription Medication Guides?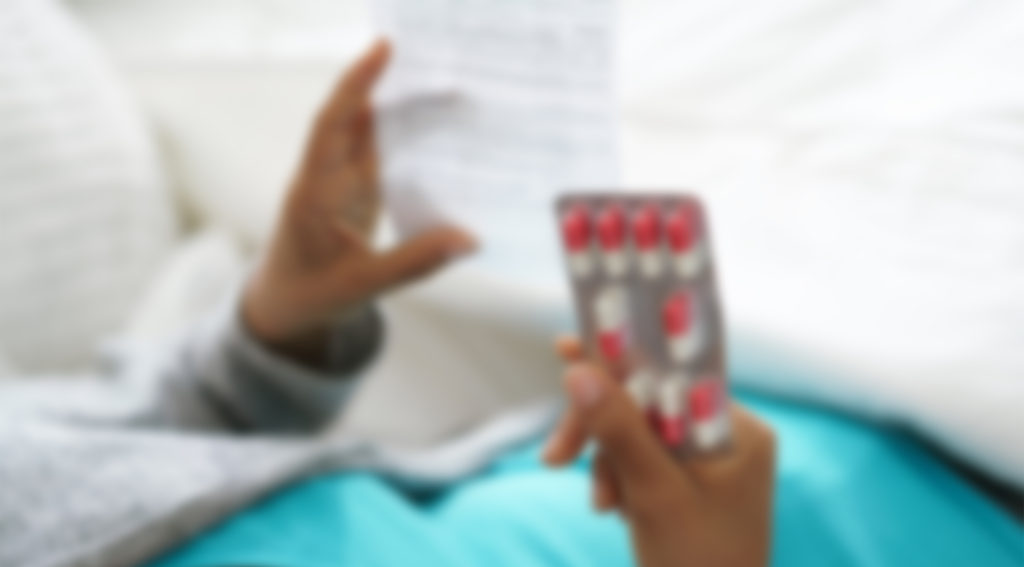 Prescription Medication Guides ~
It's important to read the label of any medicine before use – but what about the longer printed insert provided with some of your prescription medicines? While a prescription medicine's label may include enough space for all of the important information on certain products, others, when required by the FDA, will have an additional handout – referred to as a "Medication Guide" – to provide more detailed information on using the drug safely and effectively. Keep reading to learn what a Medication Guide is for, and when you should expect to receive one with your prescription medicine.
What is a Medication Guide?
A Medication Guide is a paper handout included with many prescription medicines. The purpose of these guides is to provide the essential information that a patient needs to know about the medicine. While the format may vary slightly for each product, Medication Guides typically include information on appropriate use, potential risks, side effects, interactions, ingredients, storage conditions, and any other information on the safe use and handling of the specific medicine (for example, if the product must be disposed of in a particular manner). Medication Guides contain easy-to-understand, non-technical language.
Why aren't Medication Guides provided with all of my prescription medicines?
Medication Guides are only provided when additional details could be crucial to the safe use or effectiveness of a particular medicine. The issues and information addressed in Medication Guides are specific to certain drugs and drug classes. Medication Guides are required only when the FDA determines that one or more of the following circumstances applies:
Patient labeling could help to prevent serious adverse effects
Side effects attributed to the product may be serious and could affect a patient's decision to use the medicine
A patient's adherence to the directions provided is crucial to the product's effectiveness
When should I expect to receive a Medication Guide?
For self-administered medicines requiring a Medication Guide, the guide will typically be provided in the same box as the product itself or attached to the product  container. If the guide is not included within a designated product's packaging, your pharmacist may give it to you separately per guidance printed on its outer packaging.
If you're not sure whether or not your prescription medicine requires a Medication Guide or if you would like to access a digital copy of a guide, the FDA maintains a database for all applicable products. While Medication Guides are critical resources for some self-administered medicines, you should always consult with your healthcare professional or pharmacist with any questions or concerns related to your medicine.
Always read the label (and Medication Guide!) first.
Reading the label and supplementary printed information before taking any medicine is critical: it can help you to take the correct dose, recognize side effects, and understand when to speak with your doctor. Whether or not a product includes a Medication Guide, your medicine's label and packaging are critical resources. Medication Guides and product labeling can also help you to understand proper storage conditions – and even how long you can store a product before disposing of it.
Safely dispose of expired medicine.
Your medicine's expiration date isn't included in the Medication Guide, but it is printed on the prescription labeling itself. The FDA recommends not to use your medicine when it's past the expiration date, as there is no guarantee that it will be effective or even safe to take. You should always check the expiration date before taking medicine, and dispose of it securely and promptly once it's expired or is no longer needed.
Disposing of household medicines is easy: visit our Kiosk Site Locator to find a safe and secure kiosk site near you. Kiosk sites are often located in your local pharmacy, health care facility, or law enforcement facility. They are an anonymous and convenient way to securely dispose of unwanted, unused, or expired medicines.
—
Due to possible disruptions associated with COVID-19, kiosk access to and operating hours at the listed kiosk locations may be impacted. If you have questions about a kiosk site, including current kiosk access, what can be disposed of, and hours of operation, contact the kiosk site directly. If you are not able to visit a kiosk and have immediate disposal needs, visit the FDA website for additional guidance and be sure to comply with all applicable federal, state, and local legal requirements.