Six Important Questions to Ask Your Pharmacist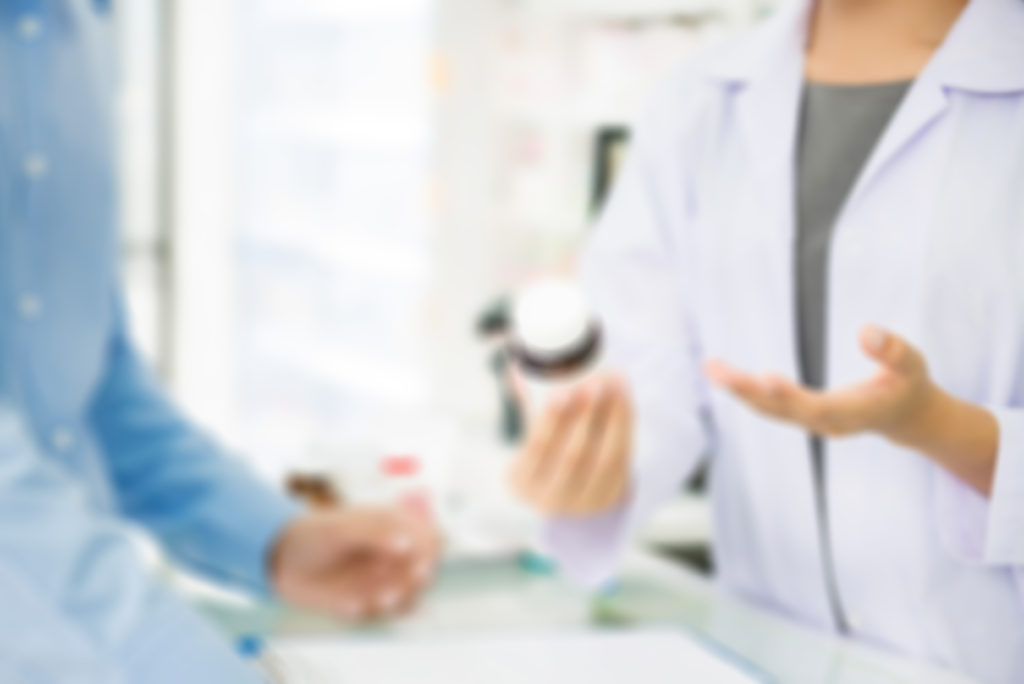 Your pharmacist is an important member of your healthcare team ~
A critical member of your healthcare team may be closer and more accessible than you'd think: possibly even right down the street from your home! While you may routinely have the opportunity to discuss your health with your physician, it's important to remember that pharmacists can be useful – and easy to reach – resources when you have questions related to your medicine and its proper use, storage and disposal that may arise outside of the doctor's office.
Here are a few questions that you can ask during your next visit to the pharmacy counter – especially if the medicine you're picking up is new to you, or if there have been any recent changes to your medicine, vitamin, or supplement intake.
Six questions to ask during your next visit to the pharmacy counter:
What is the correct dose that I should take?
The label on your medicine should specify the dosage you've been prescribed, but it can be helpful to verbally confirm this information with your pharmacist to ensure everything is clear to you. Maybe you understand that you need to take "1 ml" of your medicine each morning but are unsure of how to accurately measure this out. Your pharmacist can provide you with guidance, and even helpful supplies, to help you to take the correct dose of your medicine as prescribed.
Are there any side effects that I should be aware of?
Your physician likely mentioned whether the medicine you've been prescribed has certain side effects, but maybe you didn't write it down, or you didn't have time for her to go over each one in detail. Your pharmacist can inform you of any side effects that you may experience when taking your medicine.
Are there any special instructions that I should be aware of?
Each medicine may have different instructions as to how and when you take it, as well as lifestyle considerations (such as diet and exercise) that you should be aware of. For example, some medicines must be taken with food, where others are more effective when taken on an empty stomach. Have you been instructed to take your medicine multiple times each day? Your pharmacist can confirm whether it's important to do so at certain time intervals.
What should I do if I miss a dose?
While you should always strive to adhere to your medicine schedule each day, you might accidentally forget to take a dose; we're all human, after all. It's not safe to assume that you should take the missed dose immediately, although this may sometimes be the case. It's important to know what to do when and if this happens and asking your pharmacist this question in advance can help you to be prepared.
Are there any drug interactions that I should be aware of?
Your physician and pharmacist will be careful to inform you if there are any common foods, medicines, or activities that you need to avoid when taking your medicine. However, this can be a lot of information to remember, especially if you are taking multiple medicines. Your pharmacist will be able to help you to reduce the risk of drug interactions that could potentially make your medicine less effective, cause unexpected side effects, or even increase the action of the drug to an unwanted extent. Don't assume that simple things like your favorite breakfast food or multivitamin can be taken with your new prescription; it's always best to ask first, and to inform your pharmacist of any other medicine, vitamins, herbals, supplements, or over-the-counter products that you routinely take.
How should I dispose of any expired, unwanted medicines?
Your pharmacist should be able to provide guidance on complying with local, state and federal laws and regulations regarding the disposal of expired or unwanted medicines.  If there is not a drug disposal kiosk located in the pharmacy, ask if there is one near you, or if they can provide or recommend other disposal options.
These are just six of the most important questions to discuss with your pharmacist: the FDA has compiled an even more extensive list that can help you to ensure that you fully understand how to safely take the medicine you've been prescribed. Pharmacists are great resources given their placement in your community (like we mentioned: your local pharmacy may be right down the street!) and clinical expertise and can help to complement (and reiterate) the information that your physician provides.
—
Due to possible disruptions associated with COVID-19, kiosk access to and operating hours at the listed kiosk locations may be impacted. If you have questions about a kiosk site, including current kiosk access, what can be disposed of, and hours of operation, contact the kiosk site directly. If you are not able to visit a kiosk and have immediate disposal needs visit the FDA website for additional guidance and be sure to comply with all applicable federal, state, and local legal requirements.