Safe Storage On-the-Go: Tips for Traveling with Medications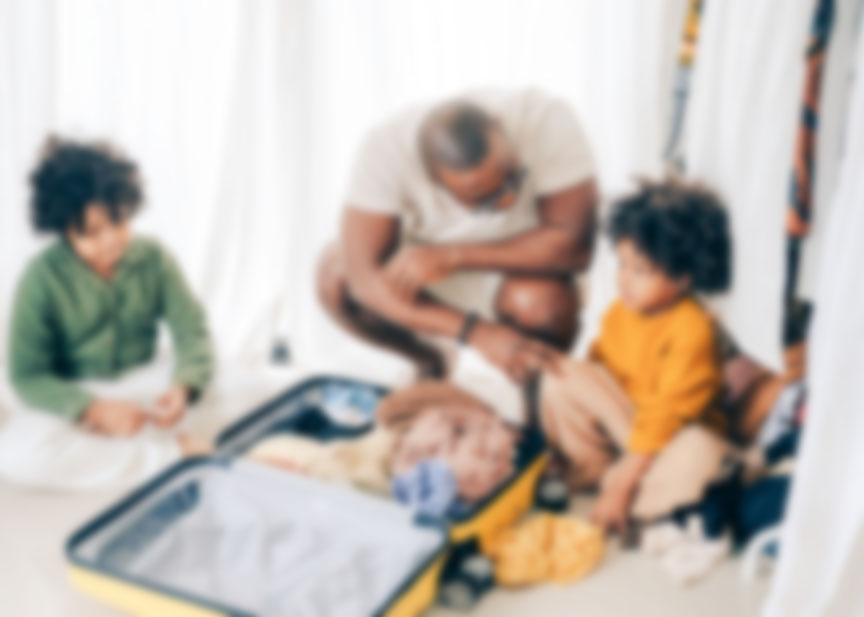 Secure storage away from home ~
Are you planning to travel this holiday season?  If so, please follow the CDC Guidelines and all local guidance. If you're bringing your medications with you, make plans to properly store them during travel and once you arrive at your destination – especially with family, kids, and pets around. Just like when you're at home, it's important to take precautions to ensure that your medicines are stored safely and won't come into contact with anyone they're not intended for. Additionally, if you're planning to fly, you may be wondering about issues like passing through security checkpoints smoothly, or if there are any special steps that you need to take to pack and prepare. Keep reading for our tips on safely transporting and storing your medications while traveling.
Preparing for travel
When packing your medicines, it's best to keep everything in its original container. Not only can this help to prevent any confusion later, but the original containers also typically have child-resistant features that another container might not.
Do you keep a list or record of your medicines? If not, now would be a great time to put one together. Include the following information for each medication that you take:

The name of the medicine
Its appearance ("round pink tablet with line down middle and numbers 123")
Dose
Time(s) of day to take it
What it does
Possible side effects
The prescriber's name and contact information
Additionally, be sure to note on the list if you have any medical conditions or allergies to specific medications. Keep your list in an easily accessible location (such as your wallet) and let anyone you're travelling with know where they can find it. If you need medical attention while traveling, this information will help your medical team to efficiently provide you with the help that you need.
If you're travelling by car…
Be sure that your medicine is packed away in an area that would not be accessible to any children or pets travelling in your car.
Medicine should not be stored in any areas that could be subject to extreme temperatures, for example, near vents or in the trunk of the car. To avoid damage from heat, humidity, or the cold, it's best to keep your medicine somewhere safe in the passenger area of your car.
If you're flying… 
Always check the TSA website for up-to-date information.  At the time of this article the following information was accurate:
Both over-the-counter and prescription medicines are allowed through TSA security checkpoints. It's advised to travel with no more than personal use quantities.
Keep your medication in its original containers and pack all medications together in a clear plastic bag stowed in your carry-on luggage.
Liquid medicines can be stored in your carry-on luggage, even if they are in containers exceeding 3.4 oz: they are exempt from the TSA's rule regarding carry-on liquids. However, they must be declared to the TSA officer for screening.
Try to arrive early for screening and inform the TSA officer at the security checkpoint that you are travelling with medicines before your screening begins. If your liquid medicines should not be screened by X-ray (or if you would prefer that they not be), inform a TSA agent and alternative steps can be taken to screen liquid medicines. 
Secure storage away from home
Whether you're staying at a hotel or in someone else's home, it's critical to practice the same safe storage methods you'd take in your own home. Keep your medicine somewhere that kids and pets can't see or reach it, such as a high cabinet or hotel room safe. Every home's best storage spaces will be different: discuss storage with your host so they can help you find a safe location that can't be reached or seen. For more tips on safe storage, check out our article on choosing a secure storage location.
—
If you're travelling this holiday season, be sure to review and follow the CDC's guidance on travel during the COVID-19 Pandemic to help keep yourself and others healthy and safe.